Wow.. I never knew trying to get organized was so HARD. I knew it would take time, but I didn't think it would be this difficult. I guess I was VERY disorganized :(
Wait.. The first step is acceptance.. Right?
At least I have made it that far!
Wow, I know i've said this before, but I cannot wait until I am organized.
Still working on printables! Hoping they'll make my life a little easier. :) Right?
I made a Grocery List printable that has an area to put what meals we will be eating during the week, plus a place to list what groceries we need to get. This will make sure we get everything (at least almost) we need the FIRST time we go.
It's the little things that count :)
I put it up on the door of my pantry so that it is right there! Easy access, easy to use, awesomeness!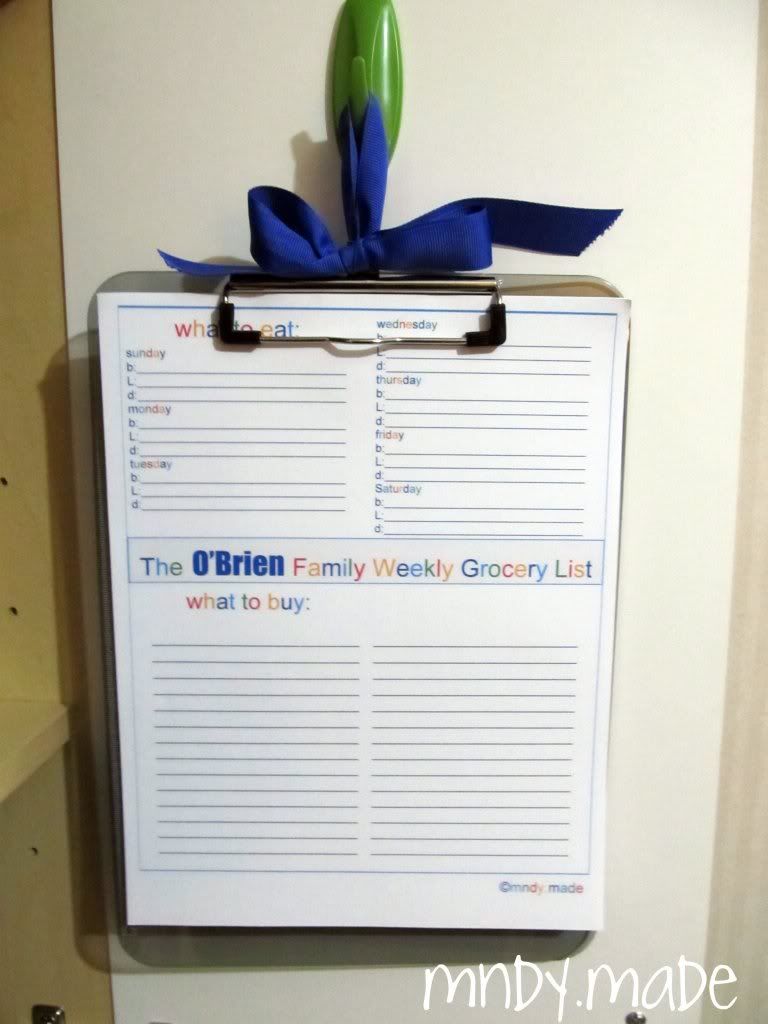 I'm excited, I can't wait to get started with my ideas for these! :)